MOVED TO AN ONLINE FORMAT - NO IN-PERSON ACTIVITIES
It is with the best interest of the public and the safety of our communities that we have decided to move away from an in-person Festival of Charity this year. While we were so excited to welcome everyone to join us for an evening of fun and charity, we have decided to pivot toward another option.
With COVID-19 cases on the rise in southern Missouri and an overall increase for the state, we are moving to a series of online opportunities for the week of August 2, all leading up to the Raffle for a Cause LIVE drawing that will be held on both YouTube live and right here on Facebook Live on August 5 at noon.
Join us for an evening charity and fun!
What to expect:
Food Trucks

Running Wild BBQ
Sonny's Burgers, Fries, & Drinks
The Fisherman
Macadoodles Mobile Bar
TommyHawks Axe House
Big Show Dueling Pianos
Yard Games
Raffle for a Cause: Benefiting St. Clair County Food Banc and Hickory C.A.R.E.S.
Quilt Raffle
This raffle will benefit Hickory County CARES and St. Clair County Food Banc
Hickory County CARES established a pantry / distribution center in Wheatland, Missouri in late 2011. They set up a satellite location in Weaubleau and have opened another satellite location in Pittsburg in January 2015 to serve people on the south side of Lake Pomme de Terre.
Grand Prize – $4,000!
2nd Prize – $1,000
3rd Prize – $500
St. Clair County Food Banc is commited to persons and families in need, the focus of the St. Clair County Food Banc is to ensure that immediate food needs are met and to assist with maintaining an adequate level of daily nutrition for the low- income residents of southeastern St. Clair County
"One quilt spreading warmth to nine counties" 
Raffle tickets will be sold at the Festival of Charity for a beautiful quilt made by Joyce Mitchel of DBARJ Quilts in Rockville, MO. All proceeds will go toward purchasing space heaters, blankets, and more for seniors in need to keep them warm this winter!
Learn more about our Senior Care program here.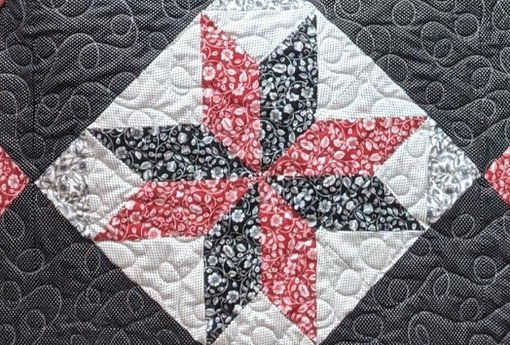 The owners of the Top of the World Barn has generously donated the use of the facilities for our Festival of Charity! Below is where the location can be found on the map.
Check them out on Facebook! Click here
Connect with us on Facebook
Request Info or Buy Raffle Tickets