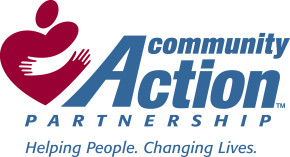 Community Action Agencies (CAAs) are nonprofit private and public organizations established under the Economic Opportunity Act of 1964 to fight America's War on Poverty. Community Action Agencies help  people to help themselves in achieving self-sufficiency. Today there are approximately 1000 Community Action Agencies, serving the poor in every state as well as Puerto Rico and the Trust Territories.
For a copy of the CSBG Act Reauthorization of 1998 click here: www.dphhs.mt.gov/hcsd/csbgmanual/100-1CSBG(0723012).pdf
The CAA Network
Community Action Agencies Across America
The service areas of Community Action Agencies (CAAs) cover 96 percent of the nation's counties. Our agencies are connected by a national network that includes the Community Action Partnership national association, regional associations, state associations, a national lobbying organization, and a national association of Community Service Block Grant administrators.
CAAs are a primary source of direct support for the more than 34.5 million people who live in poverty in the United States. The majority of CAA program participants are extremely poor, with incomes below 75 percent of the federal poverty threshold, or $9,735 for a family of three (the average family size for the client population).
The Community Action network serves more than:
16.2 million individuals per year
3 million families per year
CAAs serve all regions and populations:
54% of CAAs serve rural areas
36% of CAAs serve areas considered both urban and rural
10% of CAAs serve urban areas.
The average population a CAA serves is approximately 300,000 people. The average number of low-income people within each service area is 37,600
Board, Staff, and Volunteers
CAA boards of directors have a unique composition of:
at least one-third members from the low-income community
exactly one-third public officials
up to one-third members from the private sector
The average size of a CAA board is: 25 people
The typical size of agency staff is: 115 full-time equivalent workers
On average each CAA has: 813 people  volunteering at the agency each year
What CAAs Do?
Because each CAA is  governed locally, each provides a different mix of programs and services. The following represent the percentages of Community Action Agencies that deliver these services:
Community Coordination – 94%
Citizen participation, neighborhood and community organization, information and referrals
Emergency Services – 91%
Food Pantries, energy assistance homeless shelters, domestic violence
Education – 89%
Head Start, youth mentoring, literacy, Adult Basic Education
Food and Nutrition – 84%
Meals on Wheels, congregate feeding, food banks
Family Development – 68%
Day care, case management, counseling, support, Employment
Training/Employment  – 63%
Job readiness, job training, and job creation
Income Management – 53%
Transportation – 49%
Rural transportation systems, on-demand transportation
Housing – 46%
Self-help housing, homeownership, rental assistance, Weatherization
Economic Development – 39%
Business planning and loans, water and sewer
Health Care – 29%
Health Clinics, WIC, prescription assistance
~Prepared by the Community Action Partnership (CAP)
To learn more about Community Action in Missouri, please visit the Missouri Association for Community Action website:  http://www.communityaction.org/

To learn more about Community Action in the United States, please visit the Community Action Partnership website:http://www.communityactionpartnership.com/