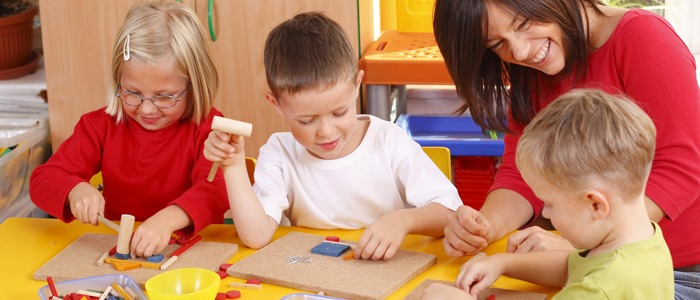 Head Start / Early Head Start
WCMCAA Head Start enriches lives by providing high-quality early care, education and health services for children, as well as supportive services for parents while families work toward self-sufficiency.
Head Start is a comprehensive program for low-income families and their children. WCMCAA Head Start serves 530 children and families (430 children 3 to 5 years of age and 100 children 0 to 3 years of age) in a nine-county area; Bates, Benton, Cass, Cedar, Henry, Hickory, Morgan, St. Clair, and Vernon. There are different programs available to accommodate many different needs. There is never a fee for Head Start/Early Head Start services.  Click this link to see the benefits Head Start provides:
http://www.youtube.com/watch?v=H4QZJdR4WFc&feature=youtu.be
Home Based Head Start:
WCMCAA offers Home Based Head Start in St. Clair County serving ten children and their families. This service provides a "home visitor" who provides educational visits in the home once a week. The purpose of the home visit is to help parents improve their parenting skills and to assist them in the use of the home as the child's primary learning environment. The children participating in this program receive the same assessments, screenings, and educational instruction as children attending a center-based program. This program also provides a socialization to interact with other participating families twice a month.
Early Head Start Home-Based/Pregnant Women:
This program is provided in Morgan County for 10 children, prenatal to three, with the opportunity to serve the pregnant mom before the baby is born providing prenatal education during the pregnancy and then providing services for the child once he/she is born. The requirements for the visits are the same as for the Head Start; helping the parents develop parenting skills and learning how to use their home as a primary learning environment. This group is also required to have two socializations per month for the families.
Center Based Part Day/Part Year Head Start:
WCMCAA Head Start operates nine (9) part day/part year centers and eight part day/part year classrooms in centers offering more than one option. This is a total of twenty-four (24) part day/part year classrooms total. Classroom sizes vary from fifteen (15) to twenty (20) children with a teacher and assistant teacher. The children in this program attend four days a week, normally Tuesday to Friday, for at least three and a half hours a day. Some are morning sessions and some are afternoon sessions depending on the needs of the community. These classrooms operate from September to May each year. Some centers provide transportation.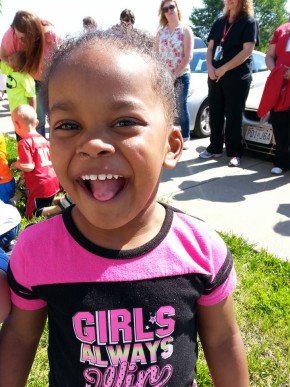 Center Based Full Day/Full Year Head Start:
WCMCAA Head Start operates six (6) full day/full year classrooms at four (4) centers; Cass, Henry, and Vernon counties. This program is a service to parents who are working or going to school providing "wraparound" childcare services. Although the families are not charged for Head Start hours, there is a fee for the additional hours which at this time is $40.00 a week. These facilities are open from 6:30 in the morning until 6:00 in the evening, five days a week.
Center Based Full Day/Full Year Early Head Start:
WCMCAA Head Start operates ten (9) Infant and Toddler classrooms at five (5) centers and three (3) classrooms at a partner site; Benton, Cedar, Cass, Henry, and Vernon counties. There are never more than eight (8) children in a classroom with two (2) teachers. The hours are the same as the Head Start but the fee for the wrap around services is $50.00 a week. This is because the staff requirement is one teacher for every four children.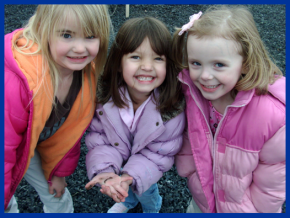 Eligibility:
Eligibility into the program is based on income and specific criteria that were developed within the program. Families are given points for many things including but not limited to income, parents in the home, disability, age, receiving public assistance, and siblings in the program. This criterion is assessed annually and approved by the Policy Council. The WCMCAA computer system generates a list of the eligible children ranked in the order of need, highest point first. The children are accepted into the program when a slot becomes available and he/she is first on the list.
Comprehensive Services:
Children in the program are provided comprehensive health, dental, and developmental services. Families are assisted if they need resources for physicals, immunizations and/or dental services. The WCMCAA staff provides hearing, vision, and blood pressure assessments for each child within forty-five (45) days of the child's enrollment. Should a child fail a screening a referral is made to the appropriate agency. Children are also screened by staff for development, speech and social/emotional using the Denver II/DASE and the ASQ-SE respectively within the 45-day window as well. If the screening shows concerns the child, with the parents' permission, is referred to either First Steps (0-3) or public school (3-5) for further evaluation. The staff also completes an on-going assessment of the children throughout the year using the Teaching Strategies GOLD assessment and portfolios.
Family Engagement:
Head Start requires the parents to be active partners with the program. Every family receives a copy of the Family Partnership Agreement which outlines their responsibilities and how we will be working together. Families are also encouraged to create family goals to work on throughout the year. The Family Advocate helps the families with the action steps and locating resources to assist with the goal. Every center has a Family Enrichment Event (FEE) once a month that provides education, socialization opportunities, and a nutritious snack. This activity is organized by the center committees made up of parents/guardians of the children with guidance from the center staff as needed. There is also the opportunity to be a delegate to the WCMCAA Policy Council. The Policy Council assists in guiding and making decisions about how Head Start/Early Start operate.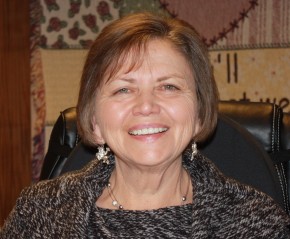 Linda Schreck Early Childhood Education Director Ext. 1600
Results of Most Recent Office of Head Start Federal Review: