West Central offers Workforce Solutions through two programs, SkillUP and WIOA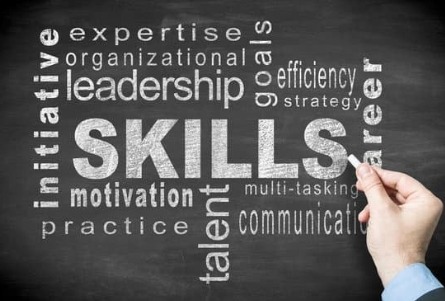 SkillUP
SkillUP is a free program that helps Food Stamp (SNAP) recipients get help with skills, training, and employer connections to get a job (or a better job). A SkillUP job coach will work with you to create an individual plan to help you reach your goals and start a new career. The SkillUP program can also help you:
Get skills you need through workshops and classes

Pay for short-term training and certifications

Pay for some daycare, work, or training costs

Understand your job skills and what you are interested in

Update or create your resume so employers can see your skills

Connect you with employers
SkillUP is offered through hundreds of partner agencies across Missouri, which can be found on the employment and training program map, SkillUP map.
SkillUP staff will work with the SNAP participant to complete an Employment Plan (EP) that consists of long and short term goals. The EP should connect the services to be provided to each participant along with desired outcomes. SkillUP providers should place assessed participants in a component that is appropriate for the participant's skill level, experience, and career goals.
Programs offered as components of an employment plan may include:
personal financial management education

job search education

business skills training

job retention training and career services

short term training programs
Click here for our SkillUP intake form.
Learn More by visiting on.mo.gov/skillup.
WIOA (Workforce Innovation and Opportunity Act)
WIOA programs help people access employment, education, training, and support services to succeed in the labor market and match employers with skilled workers they need to compete in the global economy. 

Highlights of WIOA:
Aligns federal investments to support job seekers, workers and employers.

Strengthens the governing bodies that establish state, regional, and local Workforce Investment priorities.

Helps employers find workers with the necessary skills.

Aligns goals and increases accountability and information for job seekers and the public.

Fosters regional collaboration to meet the needs of regional economies.

Targets workforce services to better serve job seekers.

Improves services to individuals with disabilities.
West Central's WIOA program assists
Cass & Jackson County residents.
Are you in need of tuition assistance, or a trade credential/certification?
We can assist with these in-demand career fields.
Information Technology

Warehouse

Manufacturing

Healthcare

Finance

Construction

Business Services

Transportation
In need of work attire and or a gas card?  Ask about supportive services.
For more information, call 660-476-2185
The Full Employment Council, Inc., is an Equal Opportunity Employer/Program.  Auxiliary aids and services are available upon request to individuals with disabilities, Missouri Relay 711.
Michelle Hart, Workforce Solutions Director, mhart@wcmcaa.org
West Central Missouri Community Action Agency is an Equal Opportunity Employer.
West Central Missouri Community Action Agency
112 West 4th Street
Appleton City, MO 64724 
Phone: 660-476-2185   Email: info@wcmca.org