We're glad you found us. Please take a moment to explore all of our services and programs.
Our core service region (on map below) consists of nine (9) West Central Missouri counties (in blue), and we serve an additional seven (7) counties with limited services.
We have thirty-four (34) office locations throughout our region to serve you.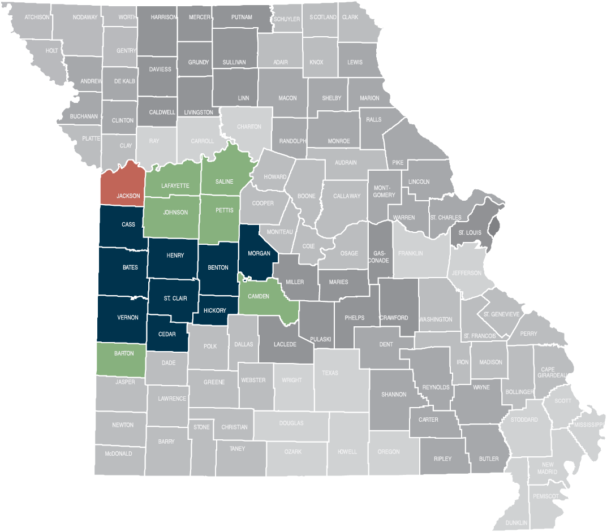 Click on the link below for a list of our offices by county.
Click here to view our office locations.
Read our 2017 Annual Report to learn more about our organization.  
Contact Us!
If you cannot find what you are looking for on our website, please contact us by using the form below. If you prefer to speak to someone, please call our Central Office at 1-660-476-2185. 
We look forward to serving you!
Helping People and Changing Lives, Since 1965!