Yes, You CAN Help – Donate TODAY!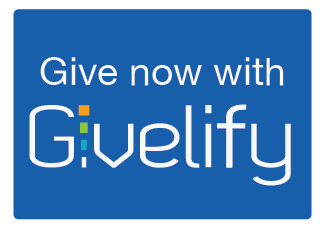 The road to economic independence is long and difficult to navigate, but here at West Central Missouri Community Action Agency, we know that the road can be successfully traveled with the right support systems in place. You can be a part of that support system. Your donations support families that are working to increase their skills and better their lives.
West Central Missouri Community Action Agency (West Central) programs are funded through a variety of sources including state and federal contracts, grants and local support. Ninety-five percent of total revenues are applied to direct program services.
As community needs continue to be greater than funds available, we continue to look at other sources for increased support. We are asking that you make a commitment to support the mission of community action so we may continue our commitment to serving communities and residents across west central Missouri.
If you are interested in providing individual contributions to any of our programs, please print off the donation form and send it back to us.
A gift to West Central could make a lifetime of difference in the hearts, minds, and lives of the west central Missouri community members who benefit from our services.
Consider this:
A $5 donation will Sponsor one child to provide food for one weekend through the Nutritional Backpack program.
A $20.00 donation will provide gas to one rural family to receive medical attention at a metropolitan hospital or provide one senior citizen with one hour of homemaker care services (assisting with mobility, bathing, meal preparation, light housekeeping, laundry and food shopping.)
A $50.00 donation will help fund an emergency assistance fund to provide utility assistance, rent or mortgage payments to keep a family from becoming homeless.
A $100.00 donation will provide a preschool child with a physical, dental exam or prescription eye glasses.
A $160 donation will provide a woman a year worth of birth control.
A $500.00 donation will provide dental supplies (toothbrush, toothpaste, floss and toothbrush cover) for 400 children.
A $1,000.00 donation will feed 145 families of four for a week through the outreach center food pantries.
WCMCAA Endowment
The West Central Community Action Agency endowment fund is for donors wishing to contribute to the long-term stability of the corporation. Funds earmarked for the endowment fund are placed in a separate interest-bearing account. The base funds are not touched; only the interest is used to support the many programs we provide. Over time, West Central hopes to see this fund grow, providing the corporation a private resource to support existing programs and fund new, innovative community-based programs. To donate to our endowment fund, simply send a check to:
West Central Community Action Endowment
106 W. 4th Street
Appleton City, MO 64724
Check memo: WCMCAA Endowment Fund
Agency-Wide Donations
West Central's ability to serve the many families and communities in our area is directly impacted by the economy and by funding source priorities. Constant changes in these factors mean that, in any given year, it is difficult to predict which programs will be most in need of additional revenue to continue operating. Thus, in addition to our endowment, cash donations can be made on an agency-wide basis to support the many programs we offer. These contributions go into our operating reserve – a general fund used to underwrite all the programs and services within the organization. The benefit of a general donation is that it allows us to use the funds to assist those programs most in need of support. To donate to our operating reserve, simply send a check to:
West Central Missouri Community Action Agency
P.O. Box 125
Appleton City, MO 64724
Check memo: Operating Reserve Donation
Special Purpose Donations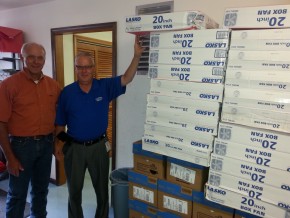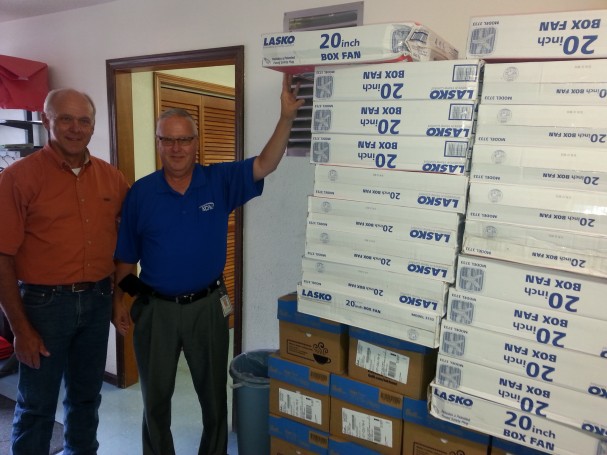 Occasionally, donors wish to earmark a cash donation to a specific program or for a specific purpose. Typical examples include donations to local food pantries, our scholarship programs, or special fundraising events that occur at the local level. It is simple to ensure that your donation reaches its destination. For tax purposes, send your check to the home office of West Central. We will process it and deposit the money to the designated program account for the specified purpose. Program managers will be informed of your donation and its restrictions. To make a special purpose donation, simply send your check to:
West Central Missouri Community Action Agency
P.O. Box 125
Appleton City, MO 64724
Check memo: Identify the specific program or purpose
Volunteering Time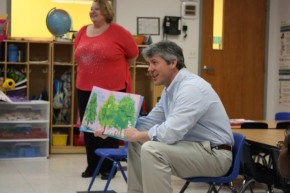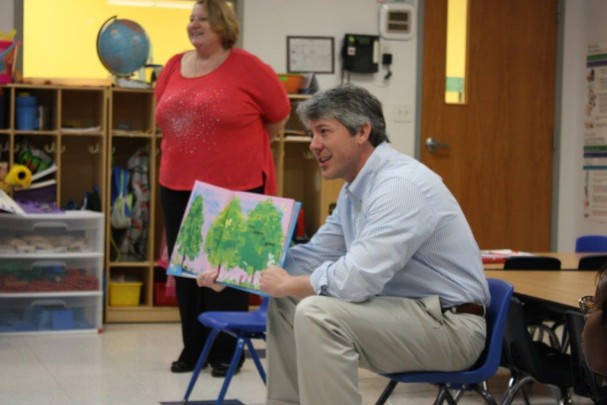 Our volunteer opportunities are as diverse as our programs. You can work in our Outreach Centers or you can help area pantries distribute food to those in need. You can spend time helping a preschooler learn basic skills or visit with elderly who have a hard time getting around on their own. For more information, please visit our Volunteer Opportunities page.
Real Estate Transfers
Because West Central Missouri Community Action Agency is a private, nonprofit 501(c)(3) corporation, donations of real property are tax deductible based on their fair market value. West Central accepts donations of improved and unimproved land, which is typically used for our housing programs or community development. Donations of improved commercial property are used to house our various programs in the many counties we serve. Because of the tax intricacies involved in completing real estate transfers, we encourage you to contact our central office at 660.476.2185 or info@wcmcaa.org to obtain detailed information on the mutual benefits of donating real property to West Central.
Donating Space
Many people who are not interested in transferring real estate to West Central are willing to make rent-free or reduced-rent space available for a limited time. These donations of space (rent and/or utilities) can be as short as a few hours for a meeting or as long as a few years for a Head Start center. West Central has nine core counties in Missouri. We also offer limited services to other Missouri counties (see Service Area). If you are interested in donating rental space in one or more of our communities for one or more of our programs, please contact or central office at 660.476.2185 or info@wcmcaa.org for details.
Donating Equipment and Vehicles
Equipment donations are as varied as our programs. Computers can be used on a desk or in a classroom. Vehicles may be used by staff and volunteers or transferred to those we serve. Desks, file cabinets, and display cases can be used in one of our offices. Durable medical goods may be recycled through our Health Services programs. Because these items must often be placed on our inventory to ensure you receive a tax deduction, please contact our central office at 660.476.2185 or info@wcmcaa.org for details on donating equipment or vehicles.
Donating Consumables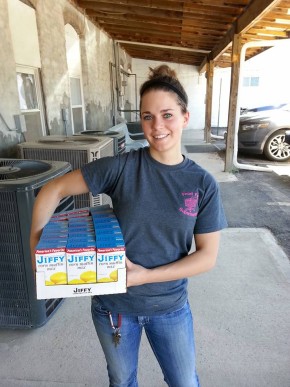 Consumable goods are probably our most common donation. These items include food and paper products donated to our pantries and books and school supplies donated to our centers. Because not all centers are set up to store large quantities of consumable goods, please check with our central office at 660.476.2185 or info@wcmcaa.org to learn how they handle these donations. Because West Central is a 501(c)(3) organization, your donations are tax-deductible.