What is a Community Action Agency?
Community Action refers to the nationwide network of locally-based anti-poverty organizations known as Community Action Agencies (CAAs) or Community Action Programs (CAPs) and their state and federal partners.
Community Action in Missouri and Nationally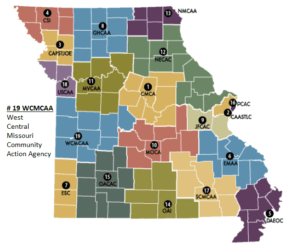 Missouri has 19 community action agencies across the state. Each agency serves low-income individuals and families through a variety of direct services to help them achieve self-sufficiency. Visit the Missouri Community Action Network
Nationally, over 1,000 Community Action Agencies serve 99% of US counties.
To learn more about Community Action in the United States, please visit the Community Action Partnership website.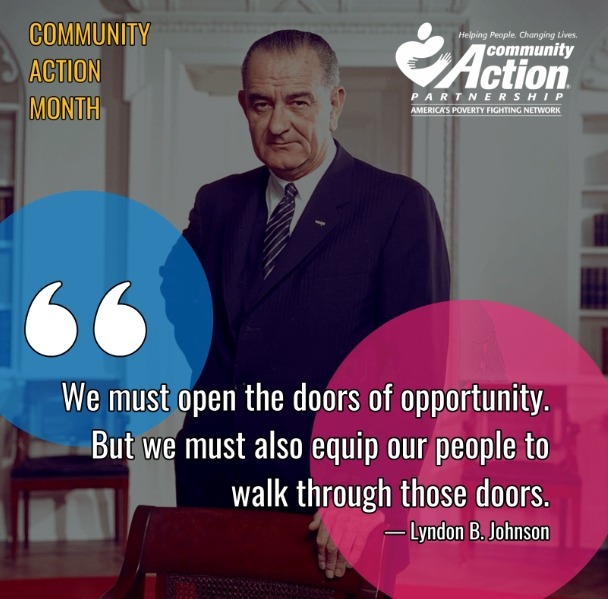 ABOUT COMMUNITY ACTION: Community Action began in the early 1960's, when a group of citizens representing all segments of society came together to form a nonprofit corporation for the purpose of providing services to improve the lives of people in their community. Their shared belief was that the community could best serve its own citizens.
President Johnson signed into law the Economic Opportunity Act in 1964.  The overall purpose of the statute was to eliminate the causes and results of poverty in the United States.  Under the Act, a federal Office of Economic Opportunity was established, state Economic Opportunity offices were formed, and new community-based organizations called Community Action Agencies evolved.
In 1965 the Community Action Network was established to help American families and communities overcome obstacles to poverty. 
Today, over 1000 agencies across the country are working every day to create opportunities and transform the lives of their neighbors making communities stronger and helping families across the US thrive. 

Community Action Agencies serve 99% of all American counties with life-changing services to help families achieve financial stability. All agencies are locally controlled and represented by the private, public, and low-income sectors of the community. "We are proud of our communities' participation in the development and oversight of our programs," said Chris Thompson, West Central Missouri Community Action Agency CEO. "Their engagement helps us to be more effective in our approach by determining what the West Central Region needs."
WEST CENTRAL HISTORY
In July 1965, West Central Missouri Rural Development Corporation was designated by the Office of Economic Opportunity as a Community Action Agency (CAA) pursuant to enactment of the Economic Opportunity Act of 1964.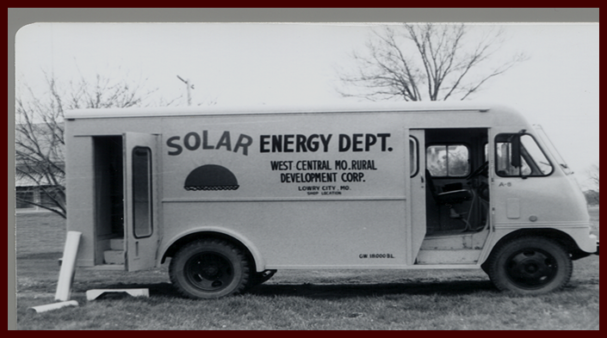 In 1990, the decision was made by the Board of Directors to change the agency's name from West Central Missouri Rural Development Corporation to include the Community Action designation to more closely identify with the state and national Community Action image and goals. Today, the Agency is known as West Central Missouri Community Action Agency.
It is impossible to count the number of lives that have been touched by Community Action. Over the years, West Central has administered a host of programs/services and partnered with organizations and leaders in west central Missouri to advance and assist our communities.  Today, West Central offers services in the areas of: Community Services, Housing Enrichment, Emergency Assistance, Workforce Solutions, Energy Assistance, Energy Conservation, Family Self-Sufficiency, Home Ownership, Housing Assistance, Multi-Family Housing, Nutrition, Senior Care, and Weatherization.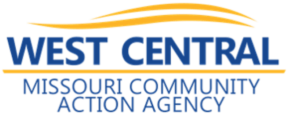 West Central Missouri Community Action Agency
112 West 4th Street
Appleton City, MO 64724
Phone: 660-476-2185 Email: info@wcmca.org