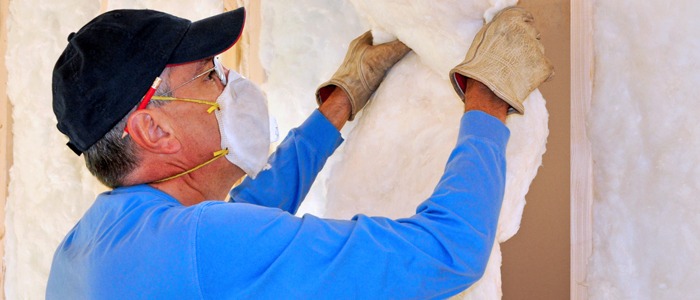 Weatherization
Weatherization makes your home warmer in the winter and cooler in the summer, and continues to save you energy every year. The goal of the program is to install energy saving measures to help lower your heating/cooling bills as well as check combustible appliances such as the heating system, hot water heater and cook stove for health and safety issues.
This program is FREE to the income eligible applicant.
Families or individuals may apply for Weatherization Assistance at their county Outreach Center (listed below)
or call 1/800-493-3664.
NOTE: Weatherization funds are received from the Department of Economic Development, Division of Energy. This service decreases the amount of personal income spent on home energy, thus makes housing more affordable, reduces cases of homelessness, lowers the demand for public assistance, keeps more money in local communities and lessons dependence on foreign oil.
Community Partnerships Make Weatherization Dollars Go Further! West Central collaborates with local utility companies to provide additional weatherization assistance for their low-income customers. The funds result from Department of Economic Development involvement in the utility company rate case. These leveraged dollars provided by the local utility company are then coordinated with Department of Energy weatherization funds to expand the impact for each utility customers home and further decrease utility cost. Individual contracts are currently held with: Empire District Gas, Empire District Electric, Kansas City Power and Light, Atmos, Liberty Utilities, AmerenUE Gas, AmerenUE Electric.
Rural Electric Cooperatives Partnership Through a contract with the Associated Electric Cooperative Inc, the West Central Energy Conservation Unit conducts energy audits as authorized by the rural electric cooperatives. The audits are performed by qualified agency staff who use the computerized National Energy Audit Tool (NEAT) for site-built single family houses and the Manufactured Home Energy Audit (MHEA) for mobile homes. These audits were developed for the Department of Energy Weatherization Assistance Program by the Oakridge National Laboratory. Upon completion of the audit each utility customer is given a report explaining energy conservation measures that, if installed in their homes, will reduce their fuel usage. As incentives, local cooperatives offer rebates for customers who implement energy conservation measures. This partnership includes the following cooperatives in our service area: Barton County, Osage Valley, SAC Osage, Southwest, Central Missouri, and CO-MO. In the past year, 30 energy audits have been completed with this project.
Housing Trust Fund Home Repair The Missouri Housing Development Commission (MHDC) administers the Missouri Housing Trust Fund (MHTF) Program, which was created to positively affect the quality of life for very low-income families. The source of funds is a $3 recording fee on real estate documents recorded in the State of Missouri. West Central coordinates with the Weatherization Assistance Program to make the maximum tangible improvements for very low-income families in the nine county service area. These funds are used to perform minor home repairs which include, but not limited to, the following: repair/ replacement of heating systems, repair / replacement of faulty wiring and accessibility specific repairs / installations. HeRO The Home Repair Opportunity (HeRO) Program, administered by Missouri Housing Development Commission, provides funding to meet the growing need for home repair for low and moderate income homeowners. Only specific types of work are eligible for funding under the HeRO program. These include: Rehabilitation, weatherization, lead risk reduction and accessibility improvements.
To apply for any of the services available through the Energy Conservation Unit, please contact your local West Central Outreach Center.
These offices can put you in contact with
other West Central and Community Services.
BATES COUNTY
5 East Dakota
Butler, Missouri 64730
(660) 679-4108
Fax: (660) 679-0765
BENTON COUNTY
110 Tower Drive, Sutie A
Warsaw, Missouri 65355
(660) 438-5158 (660) 438-5159
Fax: (660) 438-4471
CASS COUNTY
109 Congress
PO Box 859
Belton, Missouri 64012
(816) 322-0502 (816) 322-0291
Fax: (816) 322-9017
200 North Oakland
PO Box 95
Harrisonville, Missouri 64701
(816) 380-5375 (816) 380-5377
Fax: (816) 380-5275
CEDAR COUNTY
121 W Spring
El Dorado Spring, MO 65785
(417) 667-5741
HENRY COUNTY
1661 North 2ndStreet
PO Box 99
Clinton, Missouri 64735
(660) 885-5508
(660) 885-3359
Fax: (660) 885-8977
HICKORY COUNTY
320 N Main
Wheatland, Missouri 65779
(417) 282-5936
Fax: (417) 282-6966
MORGAN COUNTY
500 N HWY 5
Versailles, Missouri 65084
(573) 378-4432
Fax: (573) 378-7188
ST. CLAIR COUNTY
106 West 4th Street
Appleton City, Missouri 64724
(660) 476-2185
Fax (660) 476-5529
VERNON COUNTY
1801 North Osage, Suite A
Nevada, Missouri 64772
(417) 667-5741
(417) 667-5779
Fax: (417) 667-6393